No Laser, No Light, No Problems!

We've all heard about the vast number of Laser and Light based therapies out there that can help you achieve incredible skin. Some people aren't so comfortable with going under a Laser device, and understandably so. The risks are minute, but we've all heard of them. Today we're writing about a relatively new device, called Sublative Resurfacing using the eMatrix Fractional device.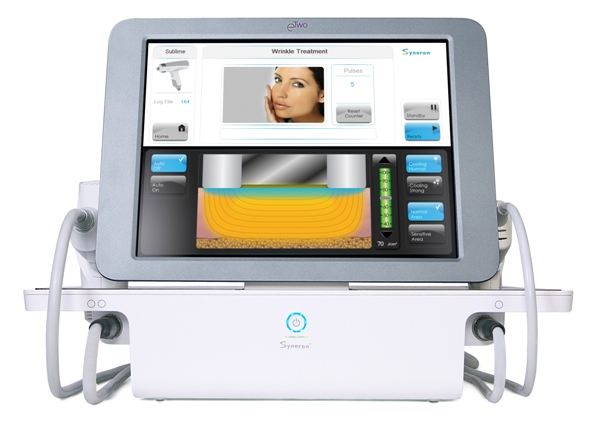 Sublative Resurfacing belongs to a new class of Fractional technologies, like Fraxel and others, but it's one of the more recent of those technologies. Fractional devices like Fraxel, and now Sublative, were designed to provided the benefits of traditional resurfacing laser like CO2 without the harmful effects. The design of fractional technologies like Fraxel were quiet a revolution for the cosmetic industry. It really was a strike of genius by the developers who took traditional resurfacing laser technology and fractionate  it.
How on earth do you  fractionate something? Well the inventors realised that instead of making the energy blast out in a single dose if you make it come out of smaller doses through well placed holes then the dose is more effectively managed. The same great results with less downtime!
So what is Sublative? Well not too long ago the engineers at Syneron took this innovation even further. Using radio-frequency as the new energy source the results have been profound. Throughout the course of your treatments you will notice improvements in textural abnormalities, wrinkles, sun spots, acne scars. Even after one treatment, there is considerable improvement.
Be sure to check out our Sublative page for more information.
Gentlewaves LED Therapy is another great alternative to many of the more intense clinical procedures. See LED Phototherapy for more information about this wonder treatment.
https://www.advanced-dermatology.com.au/wp-content/uploads/2014/01/eMatrix_front.jpg
900
1242
Advanced Dermatology medical team
https://www.advanced-dermatology.com.au/wp-content/uploads/2018/03/Advanced-Dermatology-logo2.png
Advanced Dermatology medical team
2014-01-29 08:54:43
2019-01-29 17:23:35
No Laser, No Light, No Problems